Plant full view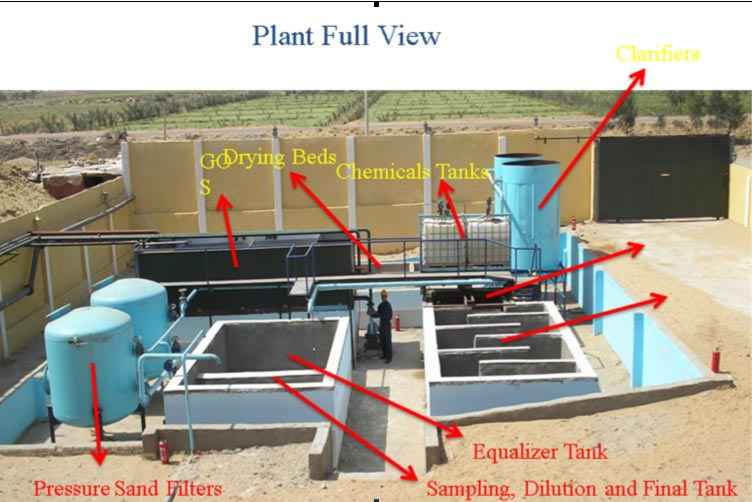 Contents of Plant
Resaving Unit
Greases, Oil and Grit Removal GOS
Mixing Unit

Fast Mixing Tank
Slow Mixing Tank

Clarifier
Equalizer Tank
Pressure Sand Filter
Drying Beds
Sampling, Dilution and Final Tank
Control Room
Laboratory
Location of Plant
Industrial Zone – Gamasa, International Company for Chemical Industries.
Capacity of Plant
First Phase: 1200 m3/day
Second Phase: 2500 m3/day
Goal of the station
Handle all liquid wastes, which contain high amounts of pollutants that can not be disbursed to the water (fresh or Salted) and sewage systems public, but after treatment and matching the laws of the environment and health of the Organization of the waste and in particular to address irregularities resulting from the drilling Waste oil and gas companies, petroleum and various industrial activities.
Laboratory
The wastewater treatment plant was provided with a high tech. lab. for testing the chemical and physical analysis for raw water and treated water to help in processing and make more controlling for reaching high quality treatment of raw water after removing all the pollutants.